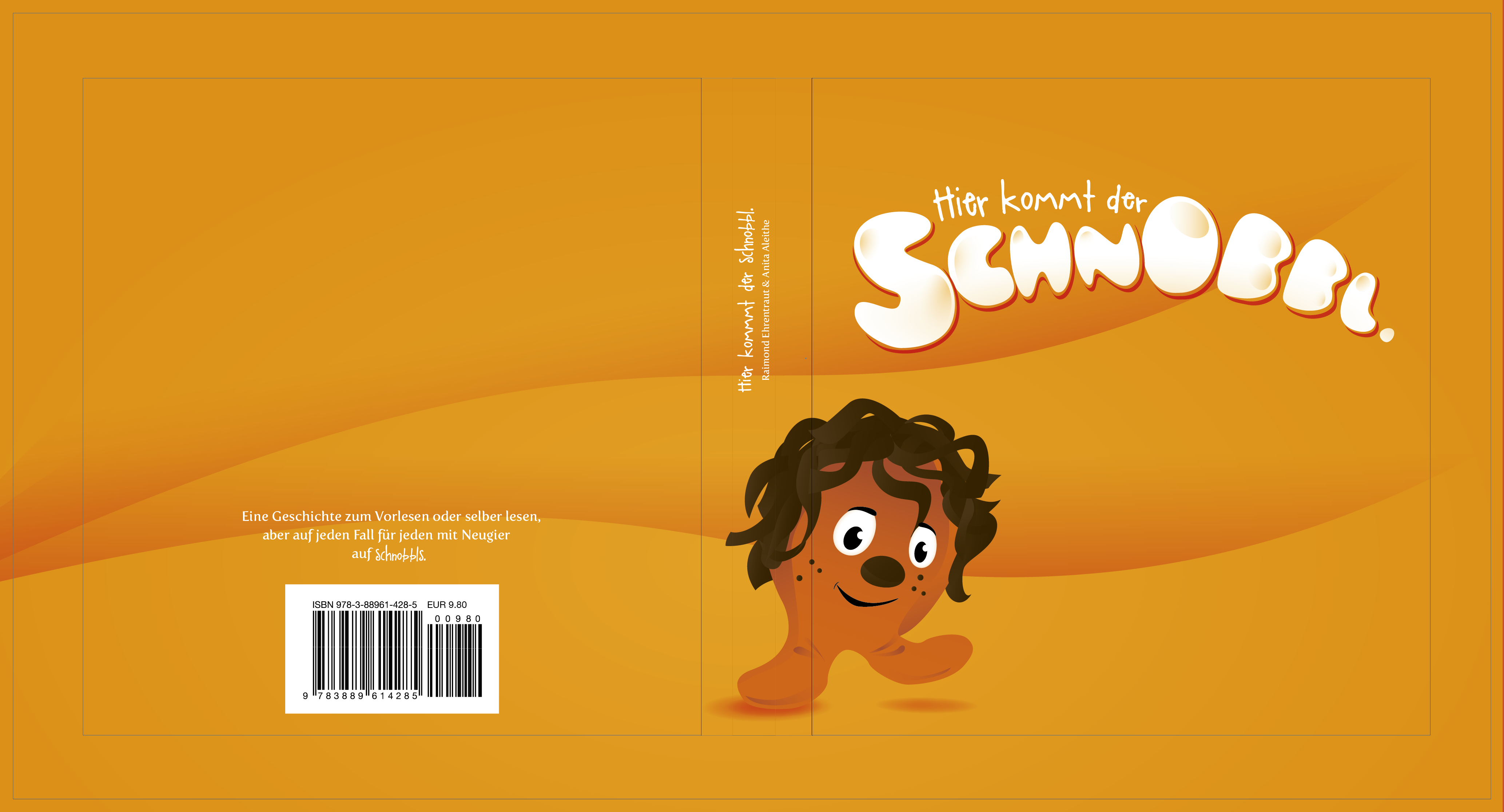 Illustrations & Booklayout
A wonderful project for kids, wich have to stay in hospital. A bunch of elements try to make the stay as nice as it can be, and reduce worries and fears. With the cuddling Schnobbl, there is always someone with the kids while they stay.
BOOK PAGES
I got asked to illustrate the wonderful story of Timi. He gets ill, but finds a way to heal by finding the Schnobbls.
PROMOTION ADD ONS
To promote the project in hospitals and among the parents, there are some additional print products like folders and postcards.
CD COVER
Additional to the stuffed toy there is a CD that introduces the world of Schnobbls to the children in hospital. So they get a clue of whats coming and happening while they stay in the clinic.
FOLDER & INFORMATION FOR PARENTS
a promotion folder for parents to inform about the accompanying project for little kids in hospital care.
POSTCARDS
Postcards to send greetings with Schnobbls For all of the print products I did the final artwork by myself. The hardcover book, too.
HOLIDAY SEASON
Greeting cards for christmas with Schnobbls.